Enjoy the countryside in the best possible way, know the rural environment of Marbella on horseback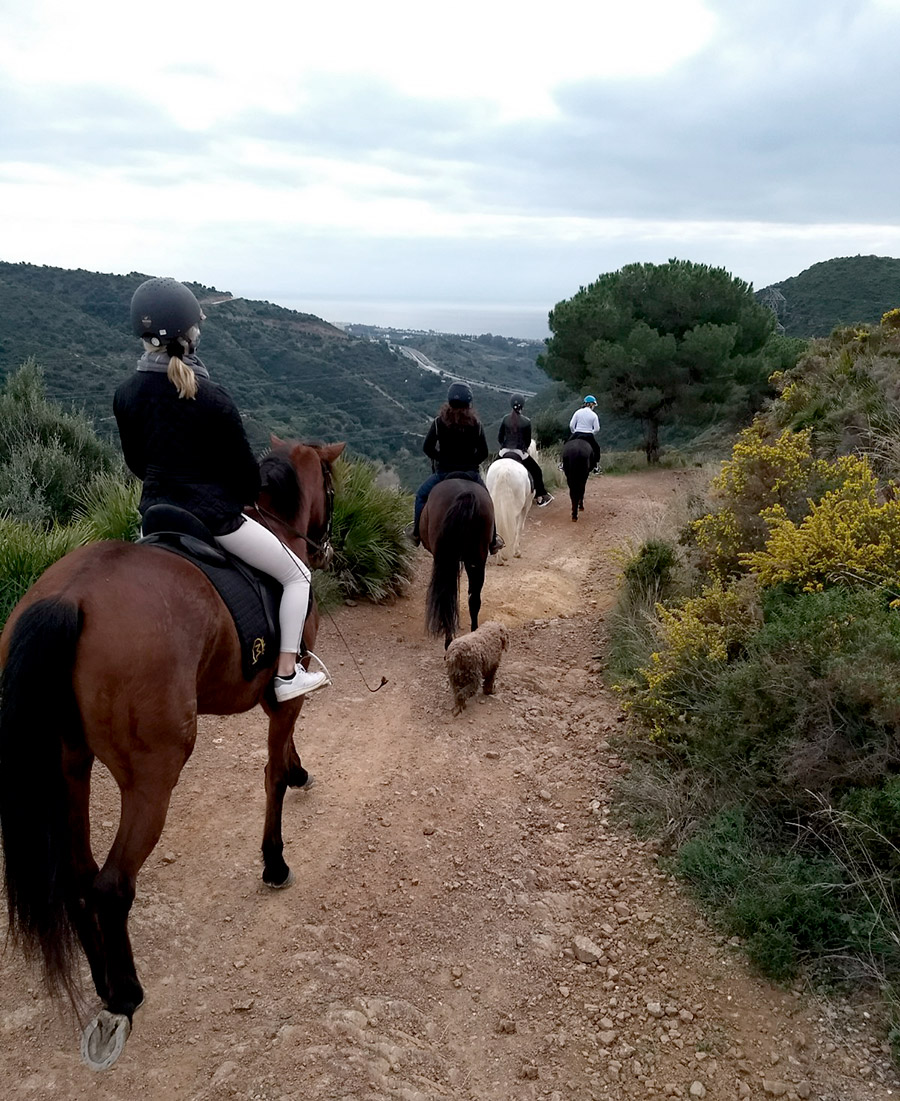 ROUTES AND EXCURSIONS
FOR ALL LEVELS
We organize tours and excursions of different lengths according to the needs of our clients.
Enjoy the countryside in the best possible way, get to know the rural surroundings of the Sierra de Marbella.
We will take you to the most beautiful points of our mountain range, to enjoy an unforgettable experience.
It does not matter if you have no experience, our excursions can be adapted to all levels. Whether you have never ridden or if you are an expert rider, you will be able to enjoy our horseback excursions in Marbella in the same way.
For the novice riders, our staff will give you the minimum guidelines to control your horse and enjoy the ride. The staff will be at your disposal at any time.
WE HAVE VARIOUS TYPES OF EXCURSIONS
EXCURSIONS & ROUTES IMAGE GALLERY
WOULD YOU LIKE FURTHER INFORMATION ABOUT ROUTES AND EXCURSIONS?
Write us and we will inform you about all our routes and excursions.